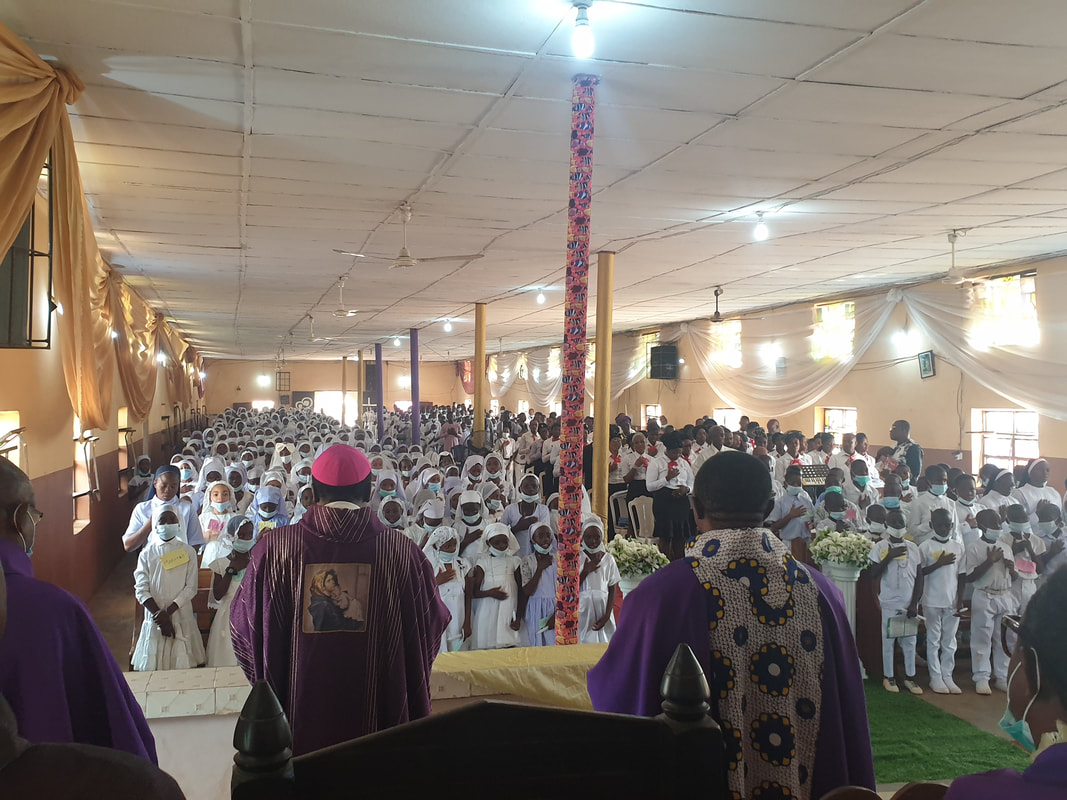 At about 9.45am, I was at St Joseph's Parish, Abata Nsugbe for a Pastoral Visit. On arrival, I quickly toured the new Church under construction. I was impressed by the speed of the work. The parish priest, Fr Joseph Igweagu, showed himself on top of the situation. He is just about one year in the parish and he is making fantastic progress in infrastructural developmen!
The parish is a very promising one. It has a teaming population of enthusiastic Catholics. Most members of the parish are young people.
For today's pastoral visit, the old Church was filled to its fullest capacity, extending to a number of canopies beside the Church. I conferred the Sacrament of Confirmation on about three hundred and fifty candidates. To each of them I said: Nara akara iriba ama nke Onyinye Mmuo Nso.... Udo diiri gi
Brief reception by the parishioners after Mass. Then, I had a closer interaction with the priests from the neighbouring parishes. Good lunch.