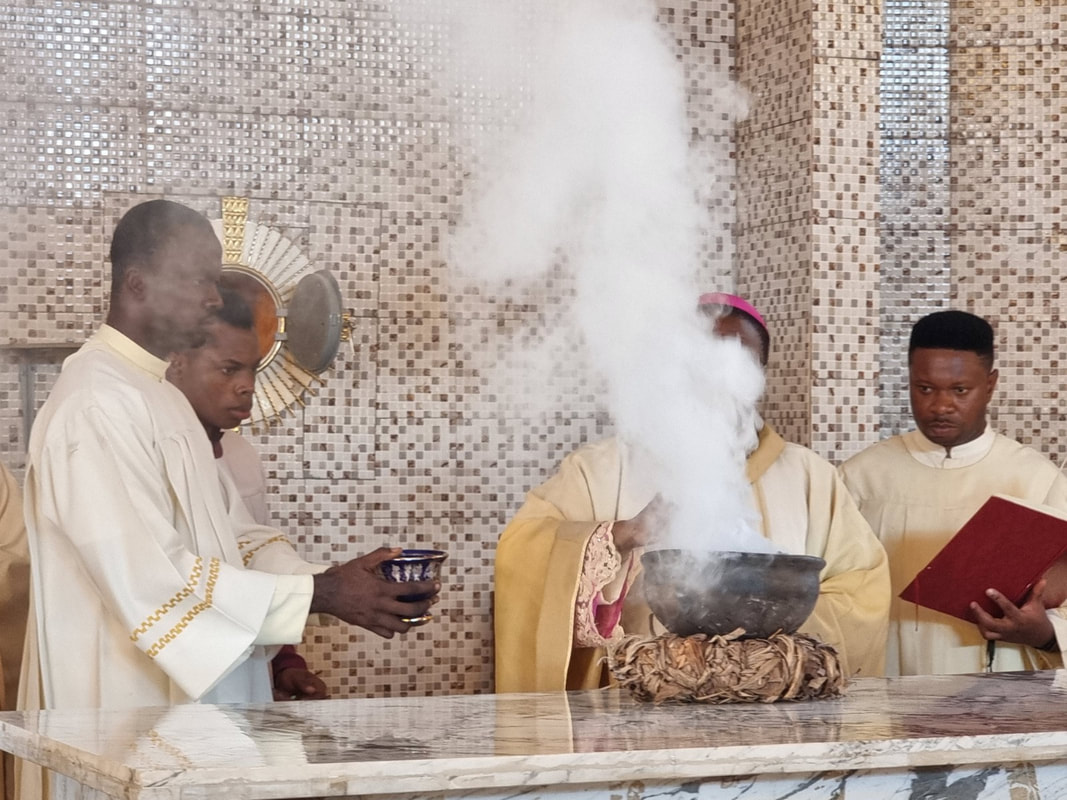 At 10.00am, I was in Nnobi for the dedication of St Kevin's Church. It took the People of God long time to complete. Small flock among the predominantly Anglican Communion community. There was visible joy on the faces of the people.
Penitential rite. Sprinkling of the people, the Church and the surrounding. Gloria. Proclamation of the Word of God, Homily, Credo, Litany of the Saints, Prayer of Consecration. Inter-alia, I raised my voice in prayer:

.... Lord,
send your Spirit from heaven
to make this church an ever-holy place,
and this altar a ready table for the sacrifice of Christ.
Here may the waters of baptism
overwhelm the shame of sin;
here may your people die to sin
and live again through grace as your children.
Here may your children,
gathered around your altar,
celebrate the memorial of the Paschal Lamb,
and be fed at the table
of Christ's word and Christ's body.
Here may prayer, the Church's banquet,
resound through heaven and earth
as a plea for the world's salvation.
Here may the poor find justice,
the victims of oppression, true freedom.
From here may the whole world
clothed in the dignity of the children of God,
enter with gladness your city of peace.
We ask this through our Lord Jesus Christ, your Son,
who lives and reigns with you
and the Holy Spirit,
one God, for ever and ever.

At the end of this long prayer, there was a thunderous response: A M E N.
​
Anointing of the Altar and the twelve Pillars of the Church, Burning of incense, Lighting the candles...the Light in the Church. All stages of the Solemn Dedication of the Church! I consecrated both the People and the Church.