Ad Limina Apostolorum visit in Photo...​
W
ith great sense of humour Pope Francis ​warmly welcomes Bishop Denis Isizoh to the Vatican City. The
Pope expresses interest to know about the People of God under Bishop Isizoh's care.
With blessing... which the Pope extends to Bishop Isizoh's collaborators and the flock under his care. And the Pope's gifts...
(LEFT) At the Secretariat of State. (RIGHT) The Secretary of State (Middle) arrives.
(LEFT) T
he Secretary of State (Cardinal Pietro Parolin) ​with Bishop Denis Isizoh. (RIGHT) Group 2 of CBCN with Cardinal Fernando Filoni,
​Prefect of Congregation for Evangelization of Peoples.
---
---
---
---
(LEFT) With Cardinal Robert Sarah of the Congregation for Divine Worship and the Discipline of the Sacraments. The Cardinal is the highest ranking African in the Roman Curia of Pope Francis. (RIGHT) In the office of the Congregation for Oriental Churches
---
​(LEFT)
Basilica of St Paul Outside the Walls Rome:
Tomb of St Paul.
​(RIGHT)
Bishop Denis Isizoh in prayer before the tomb of St Paul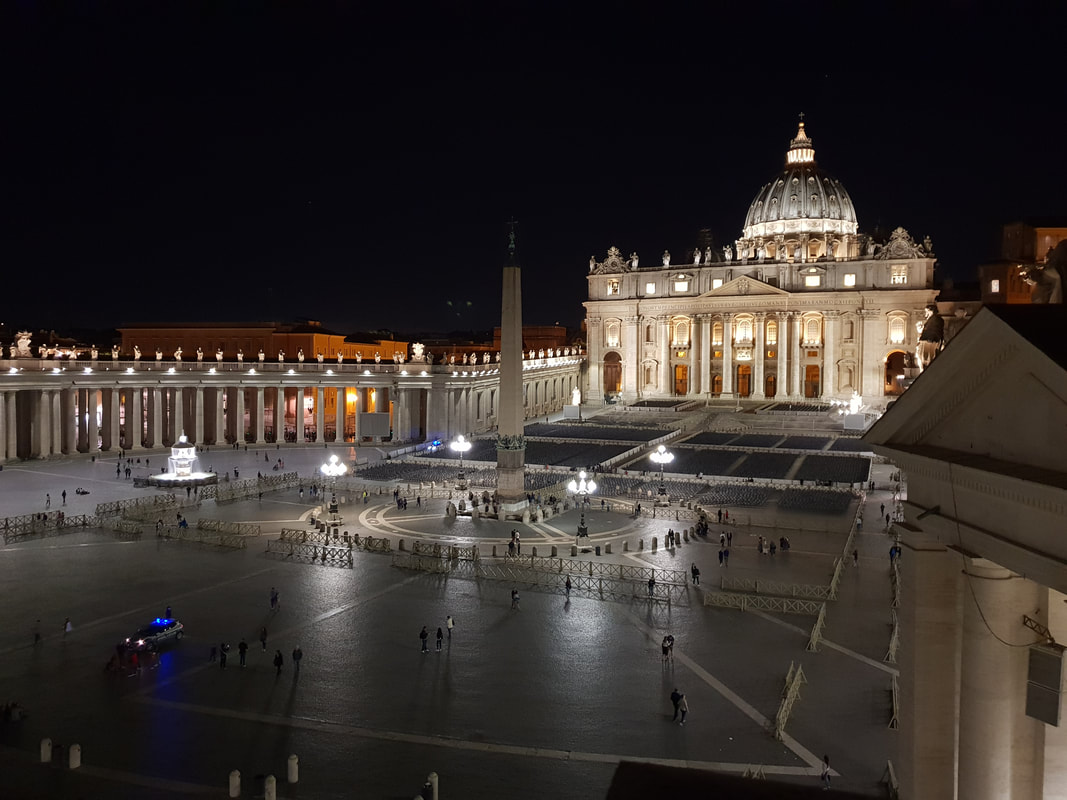 St Peter's Square/Basilica at night. Photo taken by Bishop Denis Isizoh from Cardinal Arinze's balcony - 30 April 2018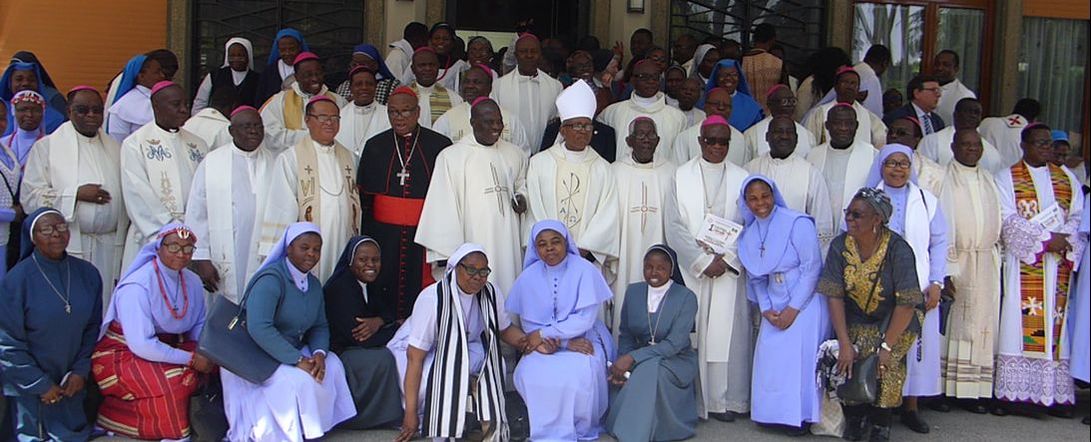 With the Association of Nigerian Priests, Religious and Seminarians in Rome. Some Lay Faithful present
---
---
| | |
| --- | --- |
| 1 May 2018: Bishop Denis Isizoh celebrates the 3rd anniversary of his Episcopal Ordination on the altar of the Chapel of Mary Salus Populi Romani | Bishop Denis Isizoh in prayer at the Crypt in St Mary Major before a crystal reliquary containing a piece of wood from the Holy Crib of the nativity of Jesus Christ in Bethlehem. |
---

SECOND GROUP OF THE NIGERIAN BISHOPS ON AD LIMINA VISIT WITH THEIR ASSISTANTS:
(L-R) Fr Valentine; A/Bishops Hilary Okeke, John Okoye, Ayo-Maria Atoyebi, George Dodo, Callistus Onaga, Gabriel Abegunrin, Augustine Ukwuoma, Denis Isizoh, Matthew Ndagoso, Felix Job, Lucius Ugorji, Martin Uzoukwu, Michael Okoro, John Oyejola, Anthony Obinna, Bulus Yohanna, Felix Ajakaye, Valerian Okeke, Jonas Benson Okoye, Matthew Kukah, John Niyiring, Jude Arogundade, Paulinus Ezeokafor, Godfrey Onah, Peter Okpaleke, Solomon Amatu; ​Fr Zacharia.
---
---
Evening with the Clarissan Missionary Sisters of the Blessed Sacrament in Rome: Archbishop Val Okeke and Bishop Denis Isizoh
---
Bishop Denis Isizoh flies home, recharged in faith and ready to continue the work of evangelization in Nigeria.
​Entirely for God