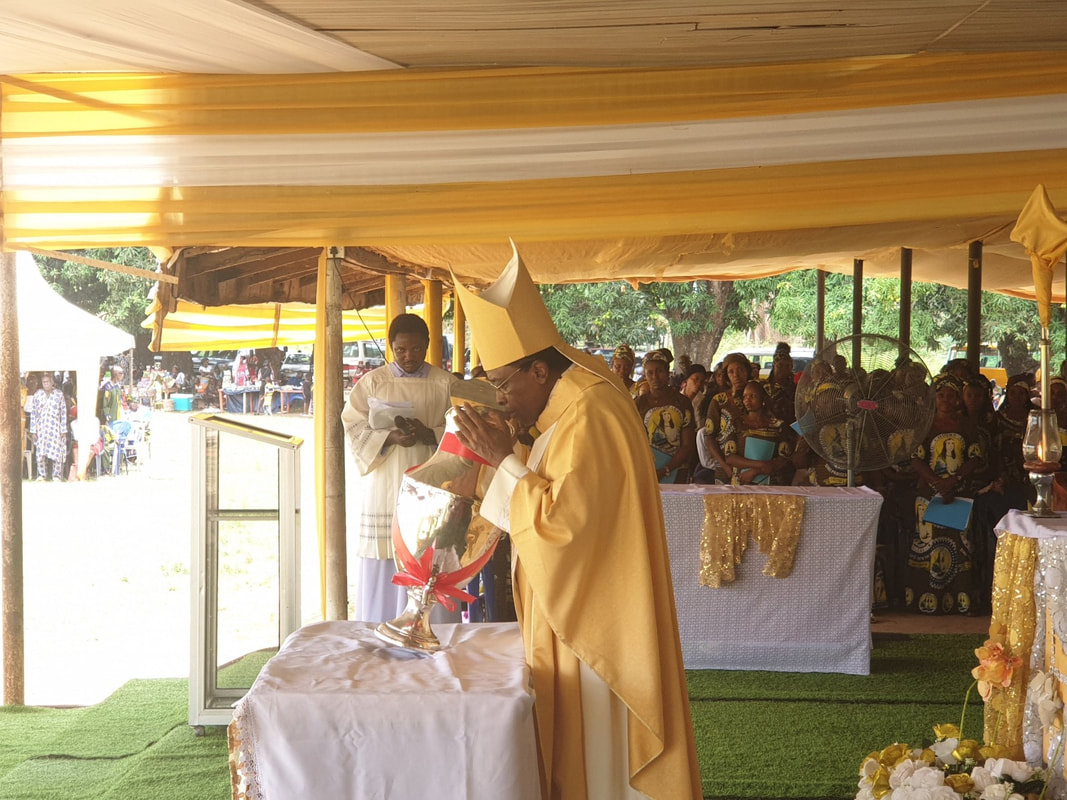 At 9.30am I was on the grounds of St Anthony's Parish, Igbariam. Today we received the Cathedraticum offering from the parishes of Igbariam region. Sacramental oils were blessed and the priests renewed their commitments to the Lord.
On arrival, I went to interact with people from different parishes at their various canopy stands. It was a beautiful experience to meet the People of God whom I had met during my pastoral visit to their different parishes. I have been able to visit already twice all the towns in Aguleri, Igbariam and Nnobi regions, placed under my care. Omnia possum in Christo qui me confortat. Quoniam ex ipso, et per ipsum, et in ipso sunt omnia: ipsi gloria in saecula.
I was the chief celebrant for the Mass while Archbishop Valerian presented his Pastoral Letter on the Holy Spirit in place of the homily. Being the first time since the outbreak of COVID 19 that parishes were allowed to participate fully, there was a large turn out of the People of God.
O Redemptor sume carmen Temet concinentium. Audi Judex mortuorum / Una spes mortalium / Audi voces proferentur / Donum pacis praevium. I blessed the Oil of Catechumen and Oil of the Sick, and consecrated the Oil of Chrism. The Priests renewed their Priestly Commitment. We prayed: May the Lord keep us all in his charity and lead all of us, shepherds and flock, to eternal life. Amen.
Good lunch organized for priests and religious by Fr Ben. Ifeanyi Udeogwu, the parish priest of St Anthony's Igbariam.