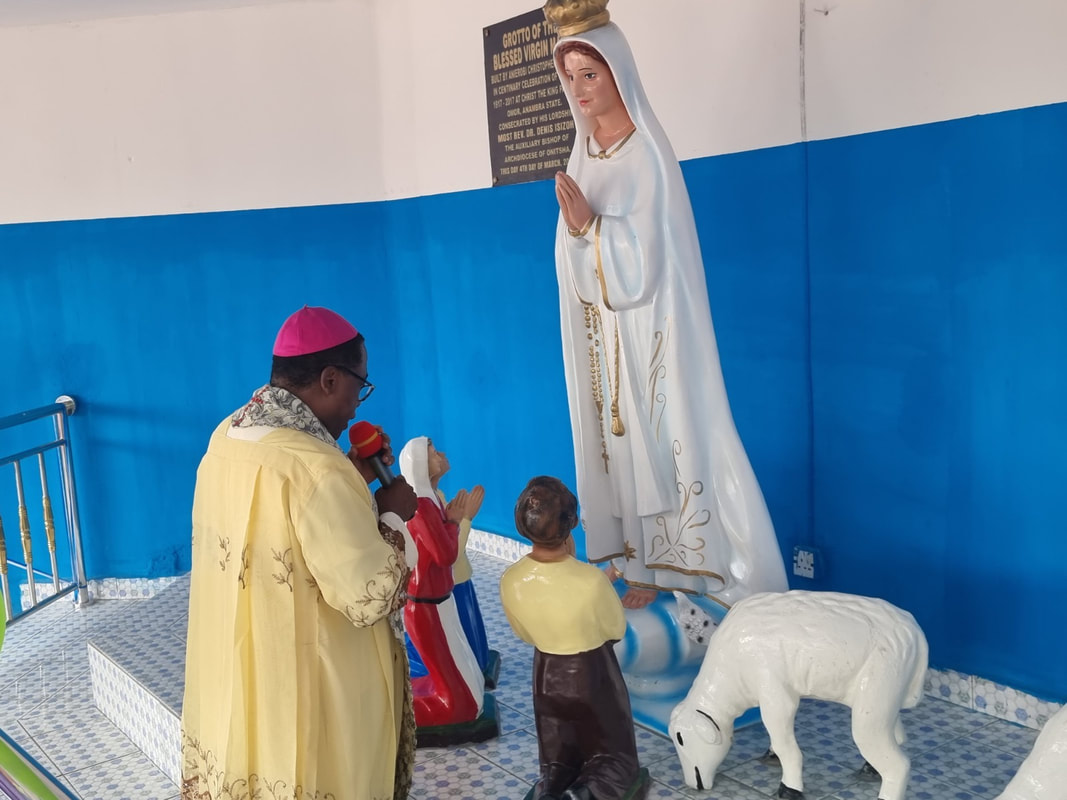 After breakfast, I went to Christ the King Parish, Omor. To I arranged to meet the architect, the contractor, officials of the archdiocesan Secretariat involved in the repair of Christ the King Church Omor. The repair work had been overduely delayed and I wanted to know why. I succeeded in extracting assurances from all those involved that they would speed up the work.
From the work site, I went into the Church to greet large number of persons which the parish priest, Fr Patrick Egwuatu. A few words to encourage them to be part of the work. Let each person be bold and happy that "nkem di ya" - my contribution is there. We prayed for the rapid progress of work - Nisi Dominus aedificaverit domum, in vanum laboraverunt qui aedificant eam. Then, I blessed them.
All of us moved over to the grotto of our Blessed Mother. I prayed and blessed the grotto.. I prayed for the people and blessed the statue. Obi nso Maria kasi ihunanya, anyi na ndi mmuo oma kene gi n'ekwe: Ave, Ave Ave Maria / Ave, Ave, Ave Maria.