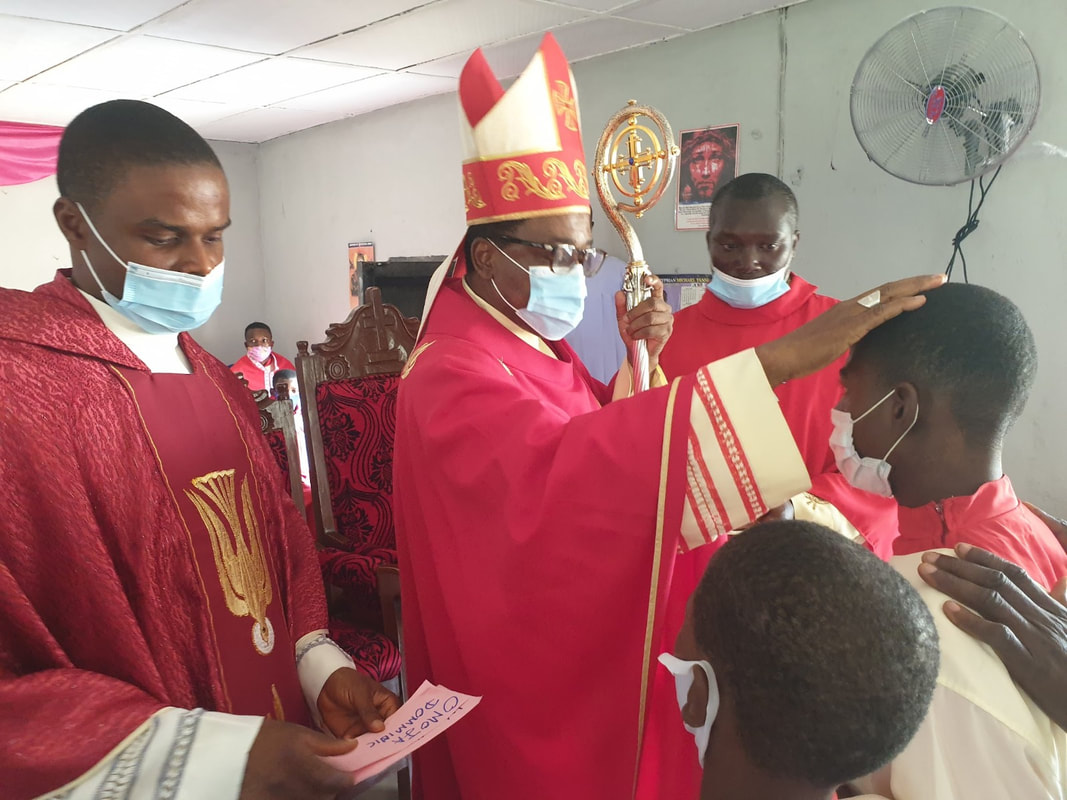 At 8.00am, we set out for Innoma in Olumbanasaa, passing through Umueze, Nmiata Anam to Nzam
​
and then to Owelle and Ukwalla. Along journey on not-so-smooth-a road. The last visit was in 2017 when Fr Charles Ebele was Parish Priest and who was drowned on Saturday 16 September 2018.
CLICK HERE TO READ ABOUT FR CHARLES EBELE.
On arrival in the town, we first went to the Church. Then we went to the Rectory, which was some distance away. There I met almost all the Priests working in Olumbanasaa. Since, the pastoral visit was on a Saturday, it was possible for all of them to show solidarity. It was a happy reunion. I sat down one on one with the parish priest, Fr Emmanuel Akubue, to talk about his pastoral activities. I also inspected the parish records and signed them.
We began the Mass at 11.00am. Little flock. The language of communication was Igbo, but I needed to deepen my knowledge of Igala language. Now that I have an Igal-speaking driver, I have found a teacher!
Warm reception by the people. The elders of the town, Christian and non-Christians gathered in the Church field together with different associations in the town.
In the midst of the people that gathered to receive me - a missionary, - it is only appropriate to recall the words of this missionary's song, written by Dan Schutte:
I, the Lord of sea and sky / I have heard my people cry
All who dwell in dark and sin / My hand will save
I, who made the stars of night / I will make their darkness bright
Who will bear my light to them? / Whom shall I send?
Here I am Lord,
Is it I Lord?
I have heard you calling in the night
I will go Lord,
If you lead me,
I will hold your people in my heart
I, the Lord of snow and rain / I have borne my people's pain
I have wept for love of them / They turn away
I will break their hearts of stone / Give them hearts for love alone
I will speak my words to them / Whom shall I send?
Here I am Lord,
Is it I Lord?...