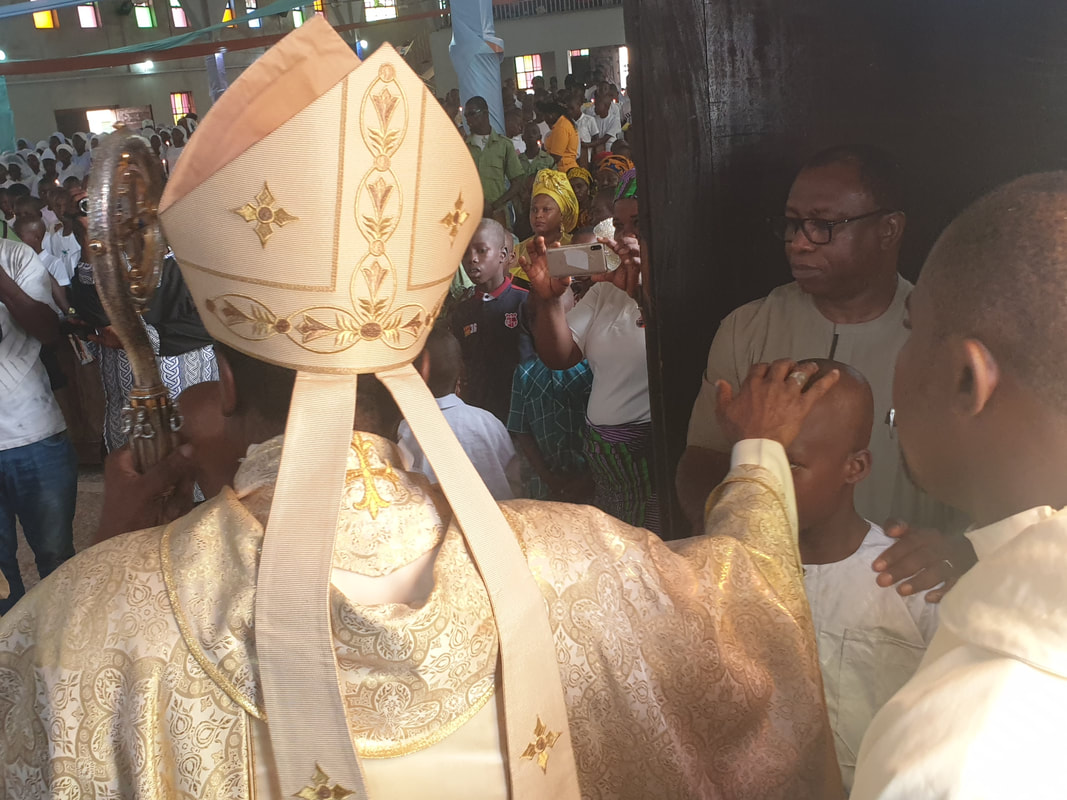 At 10.00am, with the visiting Fr Franklin Okafor (superior general of Holy Family Fathers and Brothers of the Youth), I was at St John's Parish, Akwu Ukwu for a Pastoral Visit.
This parish has had a chain of old and tired parish priests serving here. The last time I came on Pastoral Visit, the requested for a young and vibrant Parish Priest. We sent Fr Casmir Onyemaizu. Today the People of God affirmed that we made the right choice for them. They came out in large numbers. There was "tactile" joy! Over two hundred hundred persons received the Sacrament of Confirmation. I was very pleased with what I saw. Domine, Dominus noster, quam admirabile est nomen tuum in universa terra!
Very warm reception was organised for me. The parish is now on the march to greatness. Lord, bless you people.